Community Engagement Center Fifth Annual Symposium
November 11, 2015
December 5th, 2015 | 8:30am - 3:30pm | Student Union Bldg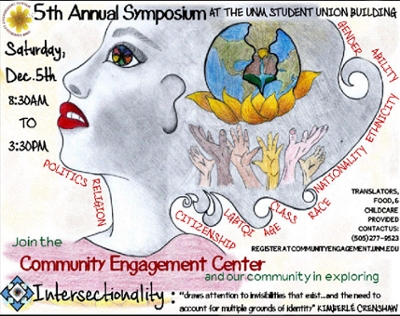 In line with the Community Engagement Center's (CEC) mission of leadership for community capacity building we will be hosting the fifth annual symposium to highlight intersectionality in New Mexico for transformational change in the ways in which we engage in critical dialogue and organize in our communities.
2015 Community Engagement Center Symposium Call for Proposals Form
This daylong symposium will comprise of critical dialogues and 50-minute long workshops by community, students, staff and faculty. The intention of these critical dialogues and workshops is to expand participants' socio-political, academic and personal perspectives on intersectionality, as well as be able to apply the knowledge to their community work.